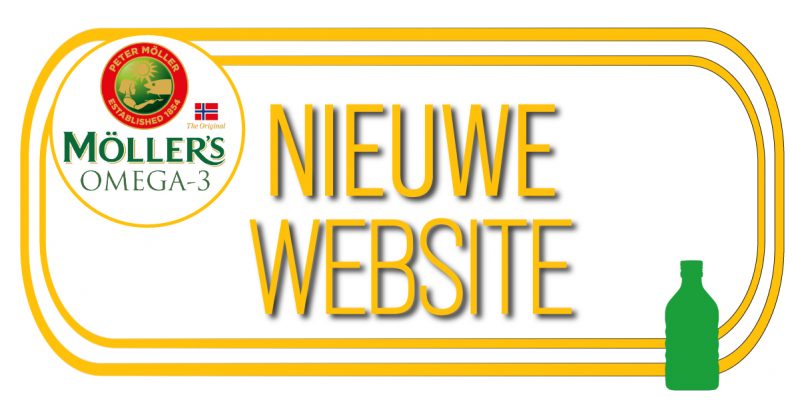 Our website has been renewed!
Wed 22 July 2020 by Lianne Van den Bosch
The Möller's website has been redesigned!
Order now temporarily with an extra 10% discount!
To celebrate that the new website is live, we have an extra 10% discount especially for you. Use discount code "NEWWEBSITE" with your order, then the 10% discount in the shopping cart will be deducted.
This discount is valid on all products and there is no minimum spending. The discount code is valid until Sunday, August 16, 2020.
Changes to the new website
Stacking discount
On the new website a nice stack discount applies when you buy 2 or more bottles and / or capsules. This stack discount corresponds to the promotional prices of the Package Deals on the old website.
Do you want to take advantage of maximum discount? Then order 3 or more bottles and / or capsules.
Combining different flavors is possible.
Account
Due to privacy issues, the existing customer accounts are unfortunately not taken over on the new website. Do you have a customer account? Then follow the next steps to create an account on the new website:
Option 1:
Go to https://mollersomega3.nl/mijn-account/ and register here with your email address. A password will then be sent to your email address, which you can change later.
Option 2:
Create an account with your first order. When entering your address details, check the box  "Create an account?".
Comments or questions?
If you have any comments or suggestions, let us know! We are always open to feedback.
Need help ordering, call or email us!
Telephone: +31 77 399 92 90
E-mail: info@mollersomega3.nl
discount
discount code
new website
website