About us
About Möller's Omega-3
Pure omega-3 from Norway
Möller's is the No. 1 Omega-3 brand in Scandinavia. It is a standard part of the daily diet and is advised by the Norwegian Health Authority. Pure liquid omega-3 in the green bottle!
History of cod liver oil
The Norwegians have been producing, exporting and using cod liver oil for more than 1,000 years. Initially, this healthy fish oil was used as lamp oil and to impregnate wood and leather. As early as 1645, it was reported that cod liver oil could be used to prevent and cure diseases. The first scientific article was published at the end of the 18th century to support this.
Cod liver oil has a long history, it was already used by the Vikings. Obviously they were not that crazy!
Half a century ago, "a spoonful of cod liver oil a day" was also the tradition of the Dutch. Then cod liver oil had an unpleasant taste and was often of varying quality. Möller's Omega-3, thanks to improved production techniques, has a soft, fresh taste and is also available in a fresh Lemon, Apple or Tutti Frutti flavor, in addition to the Natural variant.
Pure omega-3; expertise since 1854
In the mid-19th century, Norwegian pharmacist Peter Möller found that people along the coast who regularly used cod liver oil were rarely ill. He then devoted himself to finding a good production method for this healthy liquid. Believing that a healthy life starts with good nutrition, Peter Möller founded the Möller brand in 1854. At the time, he was already convinced of the important health benefits of cod liver oil. We have more than 165 years of expertise in producing high-quality and pure cod liver oil.
Möller's is the only producer in the world that has been producing cod liver oil for more than 165 years. Since its foundation in 1854, history has been characterized by continuous developments in production, which have continuously improved the quality, purity and taste of Möller's Omega-3.
Möller's Omega-3 in the Netherlands & Belgium
In 2013, Möller's was introduced in the Netherlands and Belgium. Nowadays, the products are advised by many therapists and health professionals, sold in numerous health shops, drugstores and health food stores and are used every day by many fans.
Möller's time and time again proves to be the No. 1 Omega-3 brand. Möller's stands for quality, sustainability and pure nature! The products are awarded the Superior Taste Award year after year and are allowed to carry the MSC quality mark for sustainable fishing.
Are you also interested in selling or recommending Möller's products and would you like to receive more information? Get in touch with us.
Möller's Omega-3 is part of Good Life International
Good Life International has been a specialist in functional food for over 30 years. We are a marketing sales organization and focus in particular on the conscious and active consumer. We are passionate about good nutrition and only sell products that we dare to give our children unlimited.
Where the good life begins
"How useful is food if is not healthy? That was the question I asked myself when I founded Good Life International in 1998. The more healthy products and ideas, the greater the impact on the world was my conviction. In the meantime, years have passed and we have built extensive expertise in developing and marketing healthy functional food under various (own) brands. It is our mission to create a more nutritious lifestyle for young and old, so that their lives become more comfortable. We have a wide distribution and work together with large retailers, but we also get a lot of energy from smaller entrepreneurs and online shops. We supply from Etos to Holland & Barrett and from Vitaminstore to Ekoplaza. We have grown into a Food Inspiration company and support a healthy lifestyle to increase people's vitality and well-being. We only develop products that we dare to give our children unlimitedly and we strive to get our products and ingredients as close to home as possible to guarantee quality and minimize the impact on the environment. That just feels good!"
Paul Vaessen
Founder Good Life International BV
Brightlands Campus Greenport Venlo
We are located at the Brightlands Campus Greenport Venlo. In this dynamic environment we share our passion for food with food-related companies and knowledge institutes. The more healthy products and ideas, the greater the impact on the world! We are always looking for new inspiration, innovation and connections. Feel free to contact us or visit us on the campus: info@mollersomega3.nl.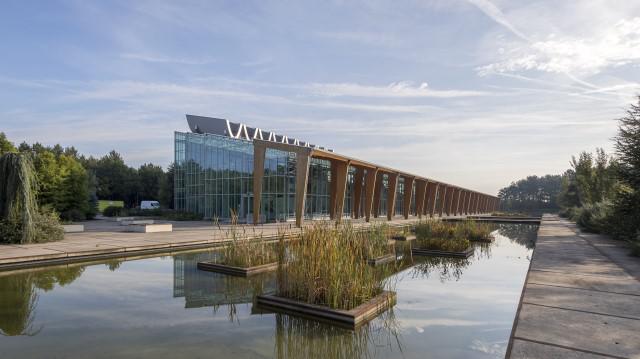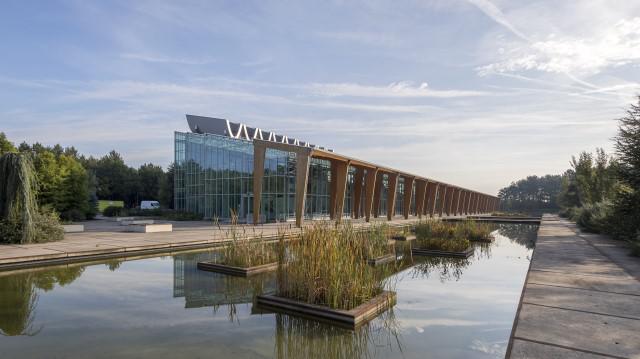 Möllers Omega-3
Latest news