Norwegian quality and purity: pure cod liver oil from Norway
Norwegian quality and purity: pure cod liver oil from Norway.
Möller's Omega-3 Cod Liver Oil is pure Norwegian quality and purity. Made from the liver of fresh 100% Arctic cod from the clean, strictly regulated waters of Lofoten in Norway. Quality, purity and sustainability are important values for us. 
Möller's is the number 1 cod liver oil in Scandinavia. In Norway cod liver oil is a regular part of the daily diet and is advised by the Norwegian Health Authority.
Fish from clean seas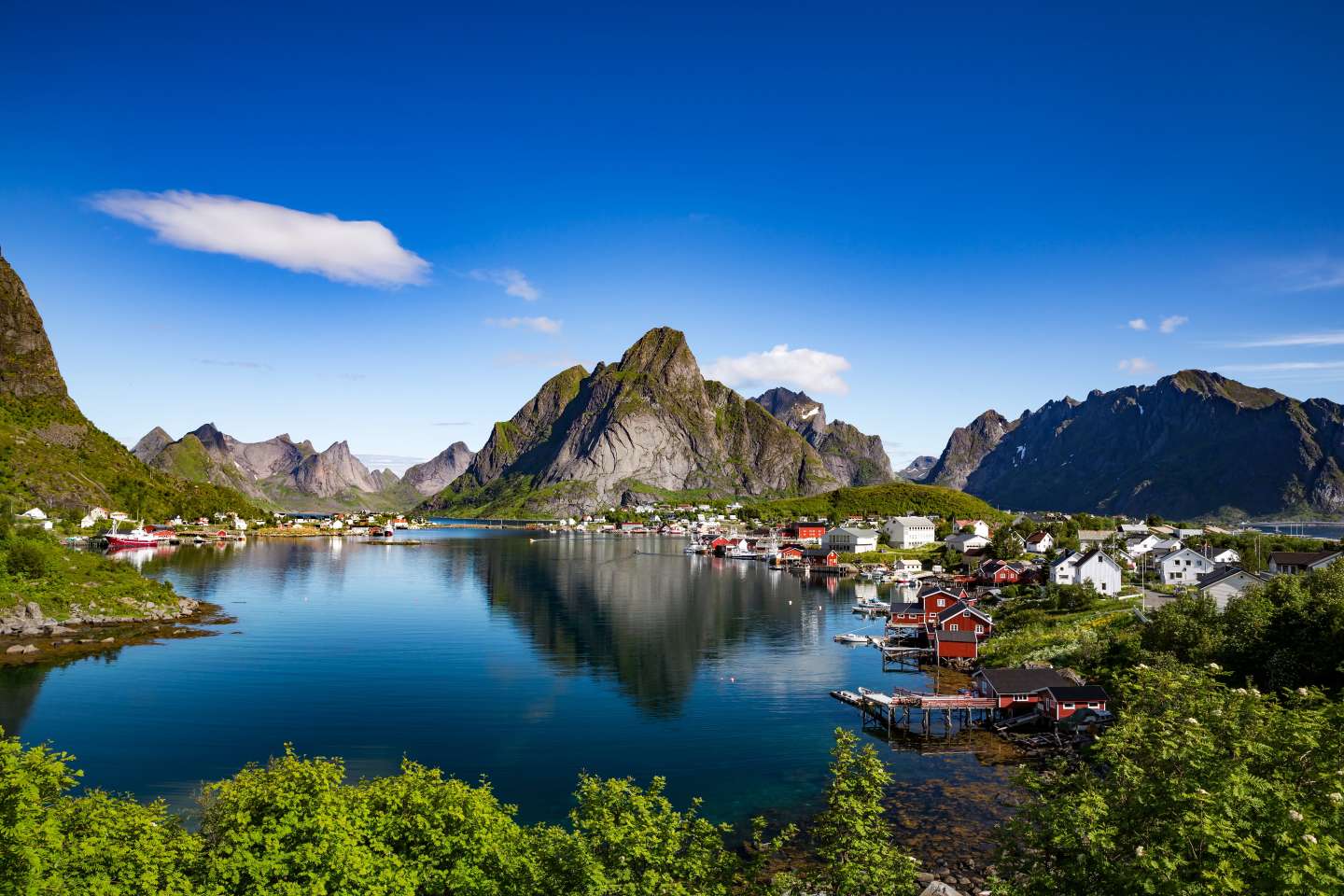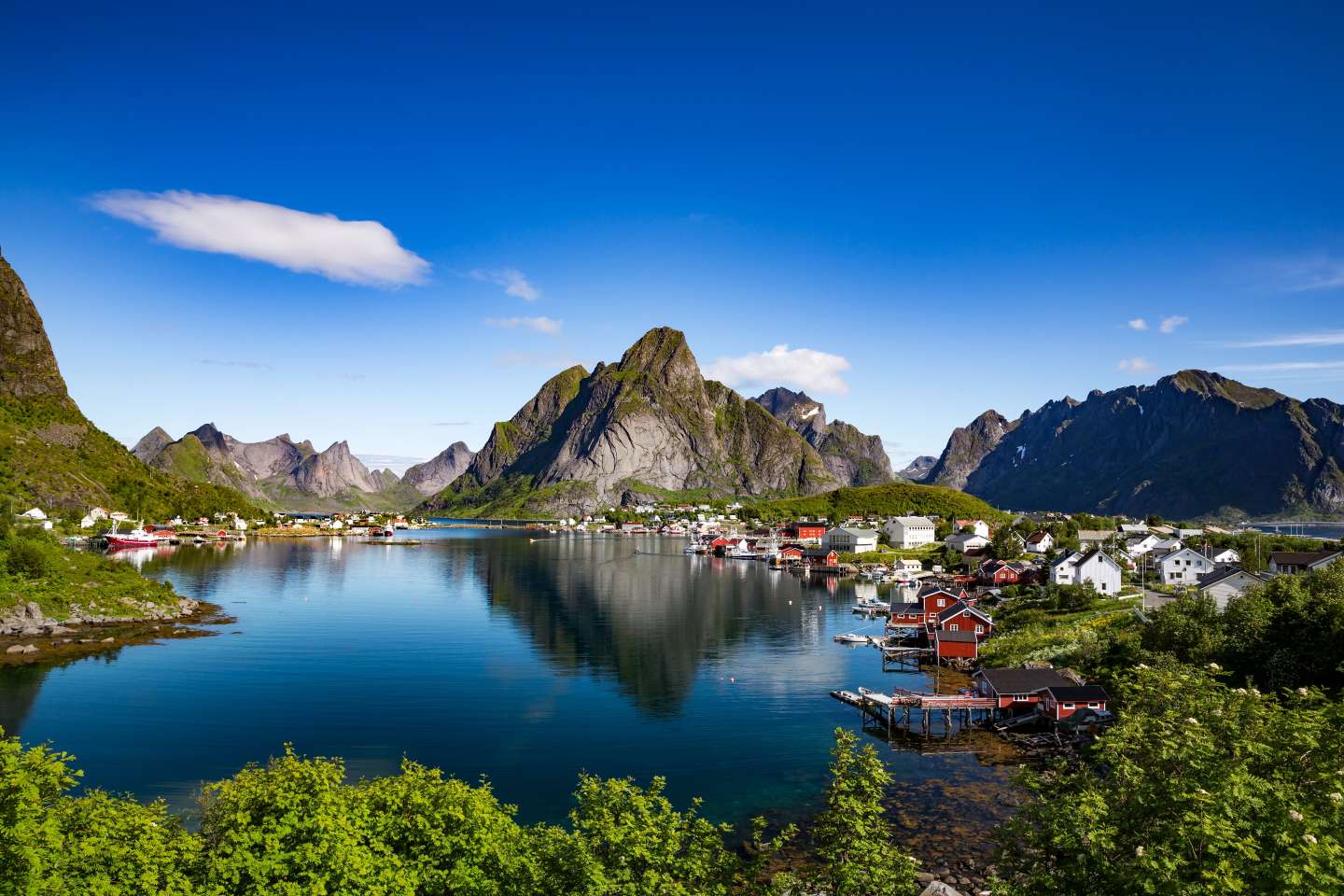 The Arctic cod is obtained from the cleanest seas in the world, the Arctic Sea near Lofoten, where levels of toxins and other pollutants are minimal. The sustainable MSC-certified catch of the cod is supplied daily by the local fishery. The fish liver that is used is therefore less than 24 hours old and very fresh. The Arctic cod's liver is naturally highly concentrated in omega-3 and vitamins A and D, making it ideal for the production of high-quality cod liver oil.
Unique production method
After the catch, the cod's liver is used for Möller's, the rest of the fish is not discarded, but also used for consumption. Möller's is produced according to a unique production method. Peter Möller, the founder of the brand, introduced the Möller method: separating oil from the cod liver by steam heating. The liver is steamed at a low temperature, whereby the omega-3 rich oil is slowly separated and the natural form of the fatty acids is preserved.
This production method of Möller's Omega-3 ensures a very high quality product. The liver of the Arctic cod is naturally highly concentrated in omega-3 and vitamins A and D. Because the liver is steamed at a low temperature, the natural form and effectiveness of the omega-3 is preserved. This unique production method guarantees a high omega-3 content. In addition, vitamins A and D are preserved, that way they don't have to be added afterwards. Therefore Möller's Cod liver oil is  not only rich in natural omega-3, but also in natural vitamins A and D.
Since its founding in 1854, the production method has continued to develop, improving the quality, purity and flavor of Möller's cod liver oil. Try Möller's now!
Quality controls
Möller's Omega-3 is a natural product and is 100% obtained from wild Arctic cod. The product undergoes strict quality controls before being bottled.
Our products are safe for both children and adults. Möller's products are regularly tested by independent laboratories for purity and freshness. All products meet if not exceed international regulations (including those of the organization GOED: Global Organization for EPA and DHA Omega-3) for purity of the products.
The production, purification and strict controls of all products are performed in the factory in Norway.
Free from heavy metals
Möller´s stands for the best quality and high purity. The oil is continuously monitored by independent laboratories for the presence of contaminants, PCBs, heavy metals and dioxins throughout the production process. To ensure purity, the products are purified gently (without the use of chemicals) but effectively to remove unwanted materials. This purification and quality control ensure the highest purity of Möller's Omega-3. Completely free from detectable levels of mercury, cadmium, lead, PCBs and 28 other possible pollutants. Möller's meets all EU requirements and GOED standards.
Fresh fish oil with a low totox-value
Möller's contains a very high content of omega-3 fatty acids (DHA and EPA). These healthy fatty acids are sensitive to oxidation i.e. breakdown of fatty acids when exposed to oxygen. We think it is important that an oil is very fresh and that high quality is guaranteed. Oxidation of the omega-3 fatty acids in Möller's Omega-3 is limited by the following factors:
Fast processing of the fish livers, within 24 hours after fishing.

Production in a nitrogen environment, which is free of oxygen.

Addition of vitamin E as an antioxidant to protect the oil from oxidation.

Limitation of exposure to light by bottling the oil in a green glass bottle.

Optimal shelf life by storing the fish oil in the refrigerator after opening the bottle.
The oxidation values of the cod liver oil are checked for each production batch. Values vary by batch, but the average totox value of Möller's Omega-3 immediately after bottling is less than 5. This is a fantastic value. The standard set by GOED (Global Organization for EPA and DHA Omega-3) is a maximum oxidation value of 26. Möller's Omega-3 therefore amply meets this requirement.
Möllers Omega-3
Latest news